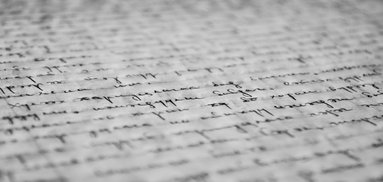 1) Commercial Opportunities in Latin America
Many key factors are responsible for the commercial opportunities that are available in Latin America which have been described below:

Legislation changes to attract foreign investments: All countries of Latin America have changed their legal structure or brought new foreign policy into practice to encourage the foreign investors to expand their commercials here. Argentina has introduced a new legal entity structure called Simplified Shares Company (S.A.S) in 2017 which is a simplified and easy process to conduct business activities in their region. Brazil has attracted foreign investors by opening up their own economies.

Free trade agreements: Countries such as Peru, Chile and Mexico have become the trade leader in the export and import sector due to their free trade agreements which have resulted in tremendous growth along with demand of their products from international market.

Educated workforce: Hiring local staff and employees is easy in Latin America as the population is fluent in English thus creating opportunity to make business.

Abundance of natural resources: Latin America is blessed with abundance of natural resources which is thus attracting the foreign investment. Colombia's GDP is continuously rising due to its emerald sector while the copper contributes to the economic growth of Chile and Peru.

Service Sector: Countries like Costa Rica, Uruguay and Panama have diversified themselves into a service sector-based economy unlike the other countries that are growing through exportation of their own products.

These key factors are continuously contributing to the economic growth of Latin America and it is believed that the popularity of Latin America is going to encourage many foreign investments in the upcoming years.
2) Statutory Requirements of a country in Latin America
Operating in Latin America requires three basic statutory requirements which is similar in every country and varies slightly. Easy to meet, these requirements can be successfully met through the help of a local agent who is well aware of the legal laws of their own country. The three statutory requirements of a country in Latin America are:
Appointing a Legal Representative
Legal Address of a Company
Filing monthly/annually tax declarations
3) Appointing a Legal Representative
Appointing a legal representative is a common statutory requirement which must be met by the companies and is common for all the countries. This representative must be a citizen or a resident of the respective country i.e. he has the legal right to stay and work from that country. A Legal representative of the country is the legal face of your company in that region and the following are the list of his roles and responsibilities which must be met:
Providing complete assistance on legal jurisdiction to the company
Help in completing the process of registration of the business
Assisting in the renewal of the expired registrations
Signatory authority on behalf of the company
Opening a bank account
The roles and responsibilities of a legal representative of the company based out of Latin America is almost similar, although a few variations may exist such as Colombia requires a legal representative that must be an individual who resides in Colombia while Argentina requires two representatives: Director and Sub-director, amongst which, director can reside in Argentina while sub director can be a foreigner.
4) Legal Address of the Company
All the companies that are going to begin their operations in Latin America must have a legal address which is called as "domicilo fiscal". This legal address is the official address of the company which is thus used for any communication purpose such as taxes and legal communication.

In case, any company do not have a fiscal address, then he/she can work along with the local agent who can provide them the support with the process of registering a fiscal address.
5) Filing monthly and annually tax declarations
A company operating in Latin America must file monthly and annual tax statements with the respective tax authorities. If a company fails to submit their tax declaration or submit them after the deadline, the companies are entitled to be punished as per the legal law of the countries.

A local accounting group can perfectly file your tax declaration apart from maintaining your accounts book, process payroll, manage invoice and make financial reports. There are country managers who will guide you right in commencing operations in Latin America so that you can make right entry into the market to explore more business opportunities instead of wasting time on handling the administrative works which can be outsourced.

Lawshi lawyers work across sectors and countries in Latin America to deliver advice to you wherever you operate. Our focus is on helping you mitigate risk and benefit from innovation, enabling your business or organization to thrive. If you have any queries about the business opportunities in your country of interest or anything to do with a specific Latin American industry, do not hesitate to get in touch with us at service@lawshi.com.
Latin america company law
Latin america company registration
Lawyer in Latin america